File For Bankruptcy in Missouri
Eliminate
Credit Card Bills
Medical Bills
Foreclosure Process
Wage Garnishment
Creditor Harrasment

Keep
Your Home
Your Car
Your Wages
Your Furniture
Get Out Of Debt →
Learn More →
How We Help in Missouri
UpRight Law is here to help Missouri residents get out of debt.
If financial stress is intruding into other areas of your life in Missouri, it's time to learn more about your options and reclaim control. The bankruptcy attorneys at UpRight Law are dedicated to giving people the help and tools they need to take that step and move toward a better financial future.
We know that you're already under stress and don't need more to juggle, so we make it easy for you to get the information you need. Our online platform connects you with an experienced bankruptcy attorney who can help determine whether Chapter 7 or Chapter 13 bankruptcy might be the right solution for you. In some cases, you may even be able to file for bankruptcy online.
GIVE US 1 MINUTE TO SHOW HOW WE HELP
Drowning in Credit Card Debt in Missouri?
You're not alone. Americans are carrying more than $800 billion in credit card debt. Fortunately, relief is available for many hard-working people who have fallen behind on their bills. The Department of Justice reports that about $20 billion in credit card debt is discharged in Chapter 7 bankruptcy cases each year. Would that relief help you sleep better at night and build a stronger financial future? Schedule a free case evaluation today.
Read more →
Creditor Harassment in Missouri
Missouri residents are protected by the federal Fair Debt Collection Practices Act (FDCPA). The FDCPA limits creditor harassment and abuse with specific prohibitions on practices such as empty threats, vulgar language, harassment of your friends and relatives and other deceptive and abusive action. The fact that you're behind on your bills doesn't mean that you have to tolerate abuse. If creditor harassment is creating stress in your life, schedule a free consultation to learn more about your rights and options.
Read more →
Could Chapter 7 Bankruptcy Give You a Fresh Start?
Chapter 7 bankruptcy law was written to help people whose debts have spiraled out of control. In Chapter 7, many Missouri residents are able to eliminate unsecured debts such as medical bills, credit card debt and even some tax debt. That fresh start can make a tremendous difference, since financial stress often spills over into every area of your life. If you're overwhelmed by debt, act now to find out whether Chapter 7 bankruptcy might provide the relief you need.
Read more →
Filing Chapter 13 Bankruptcy in Missouri
Chapter 13 bankruptcy was designed to help people with regular income catch up on past due bills over time. If you've fallen behind and the situation is only getting worse or you feel like you'll be playing catch-up forever, a Chapter 13 repayment plan may offer the relief you need. Some unsecured debt may even be eliminated at the end of the repayment period. If you're ready to take control of your finances and breathe easier at night, learn more about whether Chapter 13 might be the right solution for you.
Read more →
Bankruptcy and Foreclosure
Facing foreclosure can be traumatic: there are few prospects more stressful than losing your family's home. If you're not sure where to turn for help, it may be time to learn more about how personal bankruptcy impacts foreclosure proceedings and whether you might find the relief you need in a Chapter 13 bankruptcy repayment plan. Our online platform makes it easy to get the information you need from an experienced bankruptcy attorney—why wait?
Read more →
Get Relief from Medical Bills in Missouri
Medical care is expensive, and medical debt can quickly become overwhelming. In fact, medical debt plays a role in almost half of personal bankruptcy cases filed in the United States each year. Since medical debt is typically unsecured, it can often be discharged (wiped out) in Chapter 7 bankruptcy—even if a court has already granted the creditor or a debt buyer a judgment. If medical bills are standing between you and the life you want for your family, it's time to learn more about your options.
Read more →
Wage Garnishment in Missouri
Missouri wage garnishment law limits withholding to the lesser of 25% of wages or the excess after the debtor has received 30 times the minimum wage. However, for a Missouri resident who is the head of a household, withholding is limited to 10% of wages. If you're facing wage garnishment or your wages are already being garnished, learn more about how Chapter 7 or Chapter 13 bankruptcy may stop wage garnishment. The initial consultation is free.
Read more →
I am really appreciative of the services I received from your team. You worked very hard in getting to the bottom of my situation and were able to resolve my problems in a timely manner. If I ever have a friend or family member in need of these services, I would definitely recommend you to them. Thanks for everything!
Timothy M.
Kalamazoo, MI
You did an excellent job in resolving my issue with my pesky creditors. He got me a very nice settlement and he did it in a more than timely manner. Thank you all for the work you all did. It is greatly appreciated.
Malina B.
Portland, OR
Our Bankruptcy Attorneys in Missouri
The bankruptcy attorneys at UpRight Law are passionate about helping regular Missouri residents get back on their feet financially. We help people in St. Louis, Kansas City, Springfield, Columbia and across the state of Missouri with Chapter 7 and Chapter 13 bankruptcy cases. Getting the information you need is easy—just schedule a free case evaluation through our online platform. You won't even have to leave your home or office to talk with an experienced bankruptcy attorney.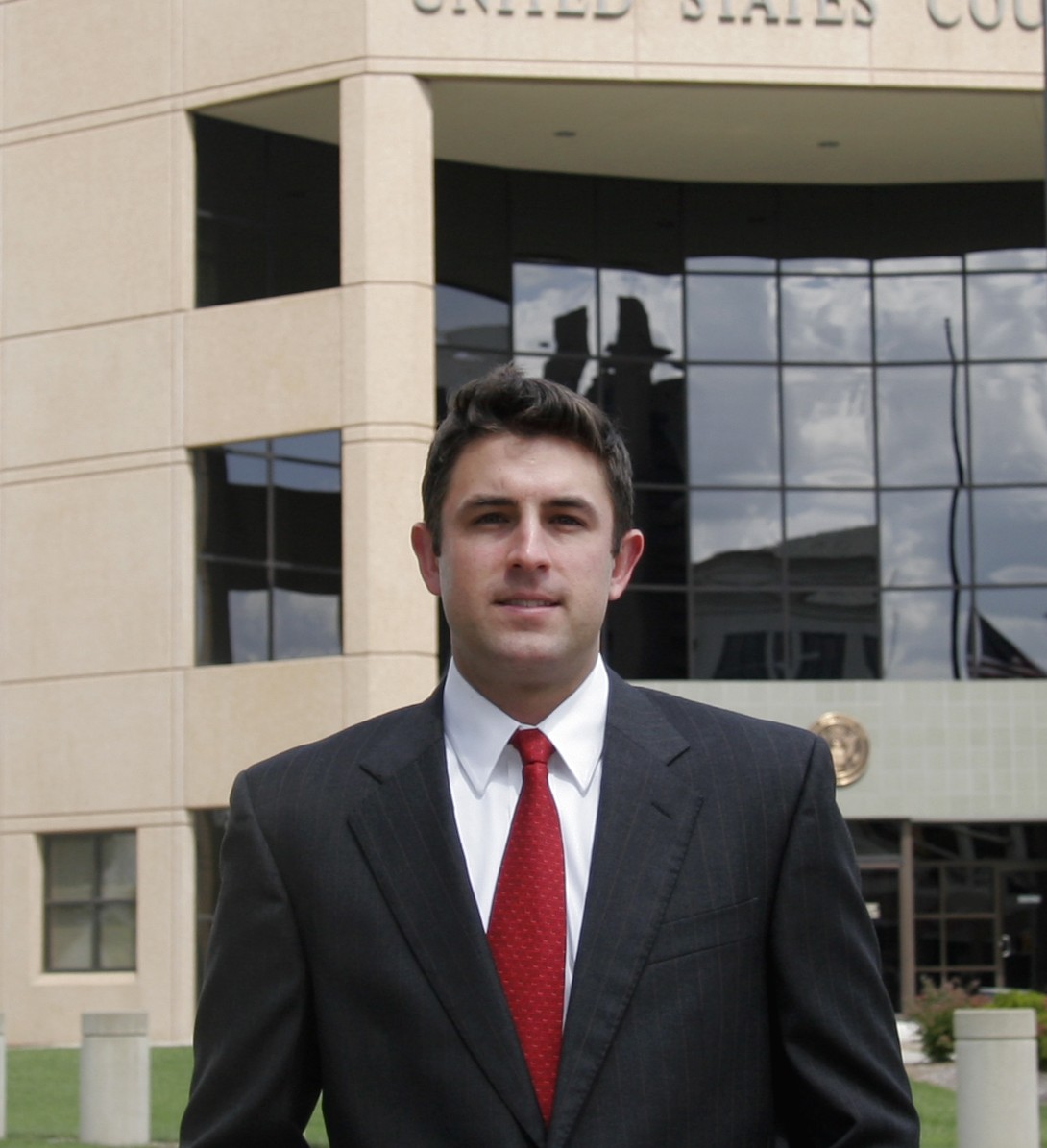 James M. Poe
Partner
Springfield, MO
11 Years of Experience
Read more →
Deborah J. Neff
Partner
Macon, MO
34 Years of Experience
Ms. Neff has extensive trial experience in the state, federal and administrative forums with over 280 cases tried.  Ms. Neff served as an assistant attorney general for the State of Missouri for 20 y […]
Read more →
Adam E. Gohn
Partner
Cape Girardeau, MO

Cape Girardeau Attorney Adam Gohn concentrates his law practice on personal injury, workers compensation, estate planning and probate, business planning & litigation, and bankruptcy. Adam is licen […]
Read more →
Laura Shearin
Partner
Pacific, MO
36 Years of Experience
Read more →
John C. Caraker
Partner
St. Louis, MO
31 Years of Experience
Read more →
Terry Lee Garner
Partner
Springfield, MO
6 Years of Experience
Read more →
Charice Holtsclaw
Partner
Kansas City, MO
12 Years of Experience
Read more →
Justin Coke
Partner
Columbia, MO
10 Years of Experience
Justin Coke graduated from the University of Missouri School of Law in 2007. He has practiced in Columbia ever since. Justin has helped hundreds of clients regain their financial freedom through the l […]
Read more →
Cecilia Eileen Young
Partner
Columbia, MO
15 Years of Experience
Former Professor at University of Missouri – Columbia School of Law Member of the American Bar Association (ABA) Member of the National Association of Consumer Bankruptcy Attorneys (NACBA) Board […]
Read more →
David Lee Cooper
Partner
Kansas City, MO
36 Years of Experience
Read more →
Access to Justice Coast to Coast