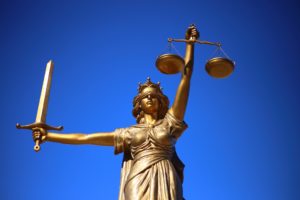 The American Bankruptcy Institute (ABI) established its Commission on Consumer Bankruptcy "to modernize the consumer bankruptcy system with practical and cost-effective recommendations…."
The Commission, which includes committees on General Administration and the Bankruptcy Estate, Chapter 7 Issues, and Chapter 13 issues, invited information and insights from "interested parties across the consumer bankruptcy spectrum."
As a national law firm with hundreds of experienced consumer bankruptcy attorneys, it was natural for UpRight Law to weigh in on potential changes to the consumer bankruptcy system. Our attorneys have experience in judicial circuits across the country, serving a wide range of populations.
We felt that it was particularly important for our firm leadership to provide insights to the Commission because our business model was created to address gaps in access to justice that can be remedied in whole or part by modernizing legal services. As a leader in the implementation of technology to expand access to justice, we have unique experience of the difference technology-powered solutions can make to those most in need. Our "bringing the law office to the living room" approach allows us to serve consumer bankruptcy clients around the country whose access to representation might otherwise be limited by geography, access to transportation and child care, or scheduling conflicts.
Toward that end, our Chief Legal Officer, Attorney David Liebowitz, has delivered extensive recommendations to the committee, primarily geared toward removing obstacles and improving access to justice for those in difficult financial circumstances.
David detailed six specific recommendations intended to leverage technology, level the playing field for consumer debtors, and promote uniform and fair practice across the country.
Recommendations to the ABI Commission on Consumer Bankruptcy
UpRight's six recommendations to the Commission are:
Expressly authorize use of remote video access for creditors meetings under Section 341 and for court hearings.
Authorize and validate authenticated electronic signatures and records.
Promote uniformity of practice.
Authorize consumer debtors' lawyers to be paid either pre-petition or in post-petition installments during chapter 7 cases.
Establish meaningful pre-petition bankruptcy counseling.
Clarify and expand Federal Rule of Bankruptcy Procedure 4002(b) to promote uniformity of practice.
In our next several posts, we'll talk in more detail about each of these issues.
If you're interested in sharing your thoughts, you can learn more about the Commission on the ABI website. The last public meeting will be held on April 20 at the ABI's Annual Spring Meeting in Washington D.C., and the Commission's final report will be delivered in December, 2018.